Your world connected to your Audi.
The latest development in the exciting world of connected car technology has now arrived in New Zealand. Audi connect is an intuitive, cloud-based service platform that provides you with a range of assistance, information, entertainment, and security features to keep you connected wherever you go. Thanks to myAudi and Audi connect services, your Audi experience will be more comfortable, safe, and feature-rich than ever before.
Audi connect availability
All new Audi A6, A8, Q8 and e-tron models produced from the second week of 2019 are connect enabled. In addition, Audi connect services are optionally available in the new Audi A1 via the infotainment package. All Audi Q3 S line variants feature Audi connect as standard, with a connectivity package available for Audi Q3 advanced models. Audi connect will continue to roll out across our range as new models are released.
Audi connect hardware cannot be retrofitted.
Keep pace with your life
Stay in the know on all things happening in the world, with personalised news feeds. Check in on weather forecasts for any destination, anytime. Communicate hands free using Audi's advanced natural voice recognition. Ask questions, send texts, respond to emails all while on the move.
Emails and text messages should never be read on the MMI display while driving.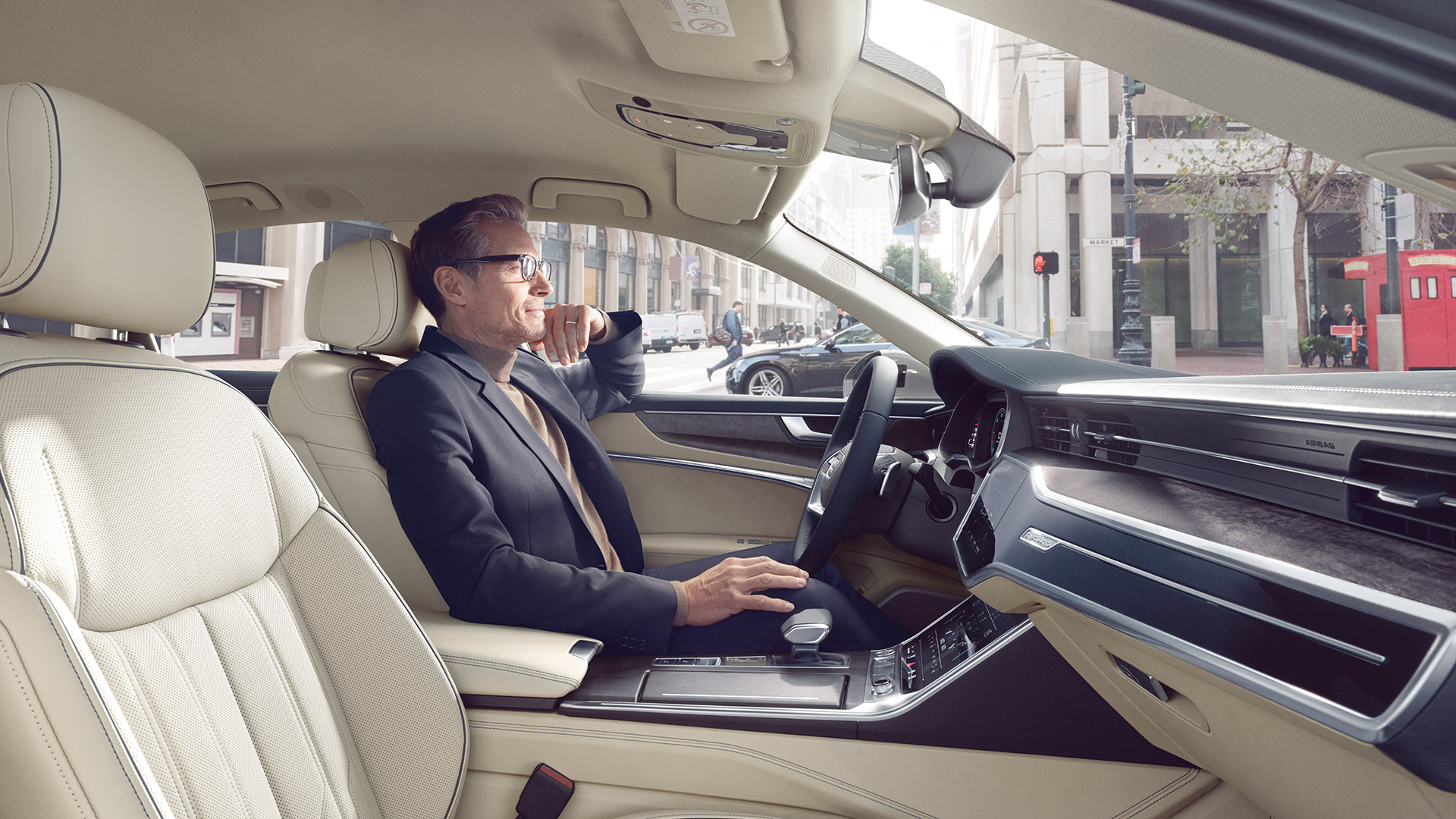 Rest assured your Audi is secure
myAudi lets you locate, lock, unlock and set a geofence or speed limit for your vehicle from your smartphone. Recieve alerts about any unauthorised access or attempted break ins.
Experience seamless navigation
Never be late again. Send your Google Map coordinates directly from your smartphone or tablet to your Audi's navigation system. Live, real-time traffic updates and rerouting options ensure you'll be directed the quickest way possible, regardless of road congestion. And connected points of interest let you learn about your destination before you even arrive.
Always obey speed and traffic laws.
Developed with safety in mind
In the event of a collision or accident, your Audi can contact emergency services automatically and dispatch your GPS location. Or, in case of a breakdown or mechanical fault, the Online Roadside Assistance Centre is only a click away. Your Audi will even notify your dealer directly when it's time to come in for a service.
Roadside Assistance is provided by an authorized third-party service provider.
Services designed for your Audi e-tron
Charging your car has never been easier. You can monitor the status and available range or simply stop the charging process anytime, anywhere. Get detailed data on your driving behaviour, with helpful insights on how you can improve your driving for the most efficiency and range. Keep your e-tron at the perfect temperature, by remotely activating your climate control system.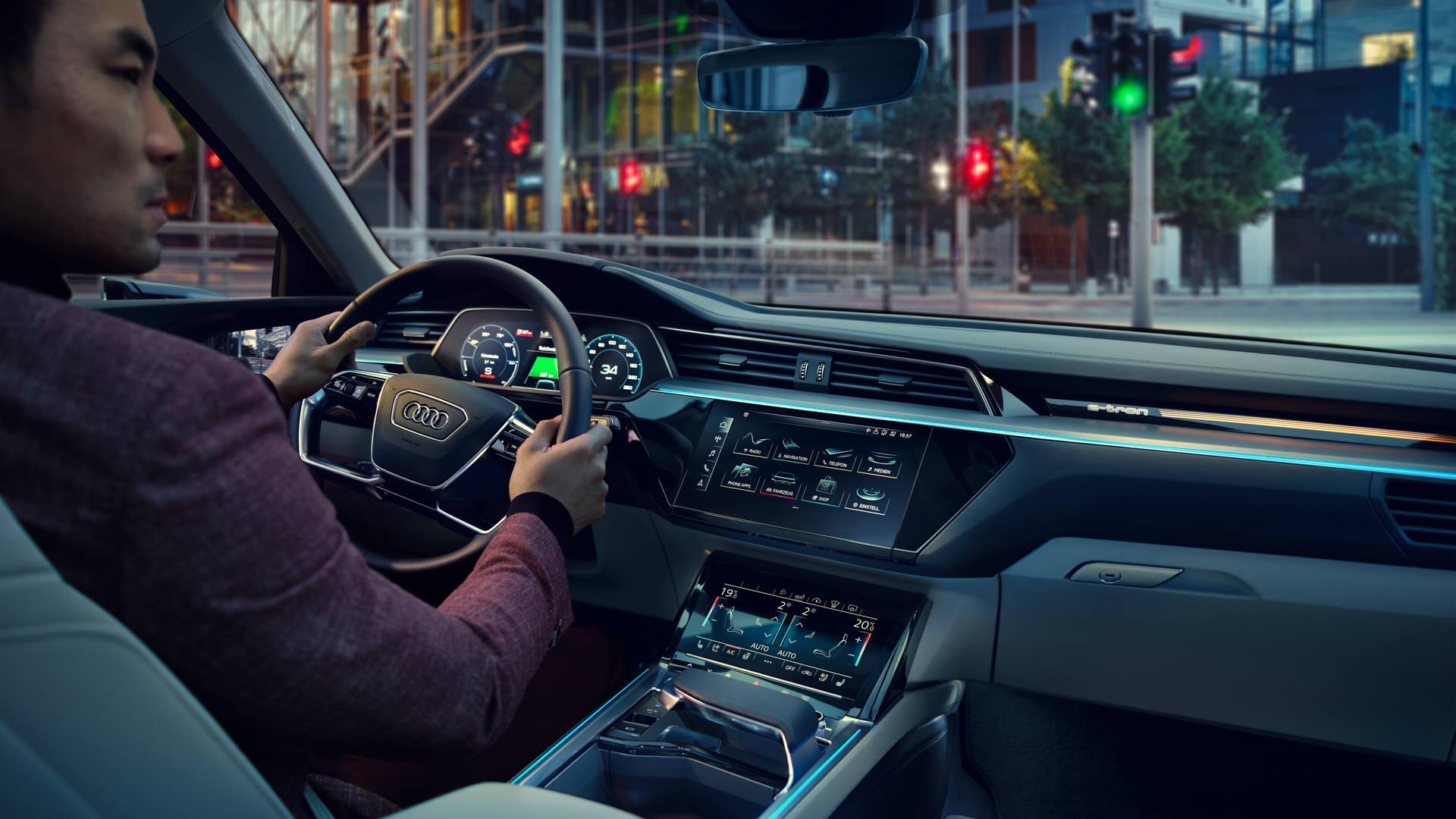 Unlock your digital ownership experience
Welcome to the power of connected driving. The myAudi app links you and your car seamlessly to the road ahead and the world outside, for easier, smarter and more exciting journeys. Get connected by downloading myAudi from the App Store or on Google Play, set up your myAudi account then connect it with your Audi.
Depending on the model and specifications of your Audi, the availability of services may vary.