Plug-in hybrid: combination of electric and classic drive technology

Plug-in hybrid models combine the advantages of electromobility and classic drive technologies. At Audi they are known as TFSI e.
A new line with TFSI e
The term e-tron describes all fully electric cars from Audi. Plug-in models are known as "TFSI e". The addition is a clear indication that the car can be propelled in two ways. An electric drive is installed with a compact battery for short distances and an additional internal combustion engine for longer distances.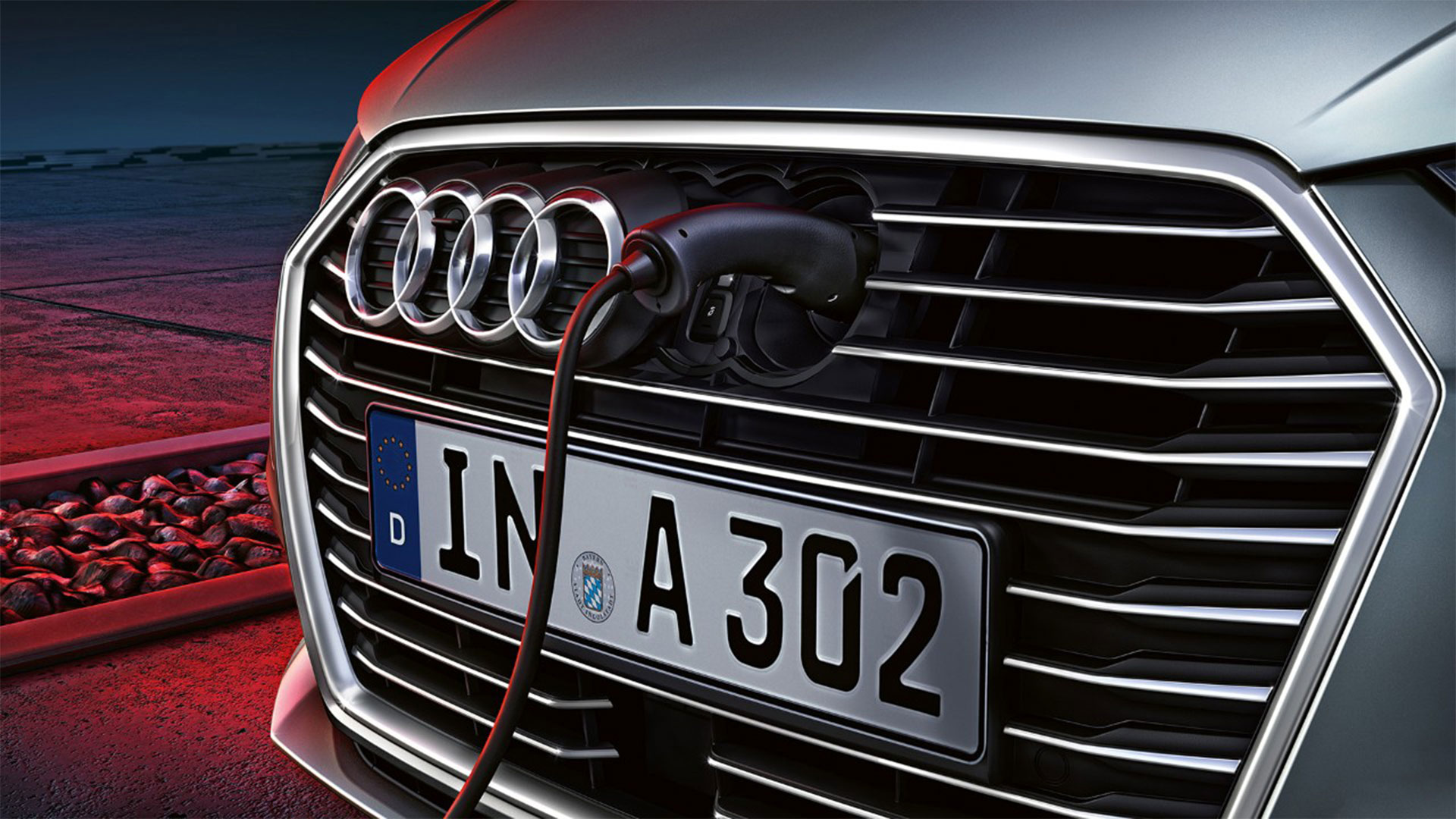 Ultra-quiet operation in the city
If you commute in city traffic on a daily basis, you'll prefer to utilise the electric motor. It allows you to enjoy all the advantages of an electric car. The electrical operation of the vehicle is ultra-quiet on the inside, and from the outside, almost only wind and rolling noises are perceptible at higher speeds. In addition, in this operating mode it emits no CO₂ locally.
Range is not a problem
If the charge is not sufficient for your route, the combustion engine switches on, first as an auxiliary, and then takes over completely. This increases the range significantly. During a stopover, you can fill up with fuel as usual and immediately continue your journey. If you have a little more time available, you can alternatively charge the batteries at a charging station.