Audi Q3 Sportback – Compact Luxury SUV - Audi New Zealand
Extroverted SUV coupé.
The Audi Q3 Sportback.
Eye-catcher and everyday companion – the Audi Q3 Sportback combines the aesthetics and emotionality of a coupé with the power and functionality of an SUV. The large infotainment and connectivity, as well as the extensive standard equipment ensure a great deal of driving pleasure in this compact yet luxury SUV.
Digital cockpit
In the Audi Q3 Sportback SUV, you can experience our latest infotainment generation directly from the luxury class. The Audi Virtual Cockpit's 12.3-inch HD display shows razor-sharp animations and provides you with relevant vehicle information.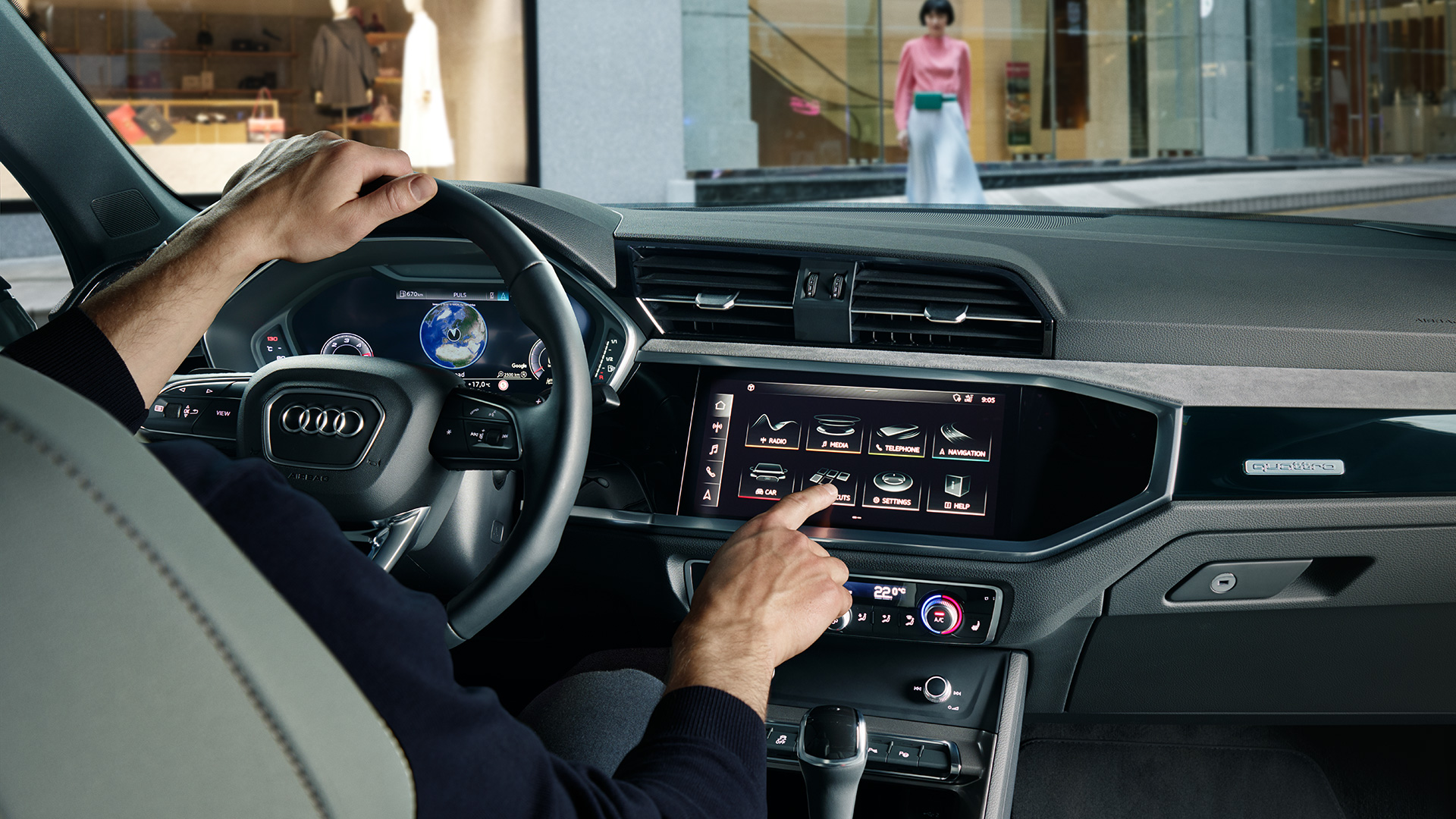 Driving pleasure as standard
In order to offer you the greatest possible driving pleasure, we have equipped the Audi Q3 Sportback SUV with some standard technologies that increase the dynamics on the road. The sports suspension provides good traction androgressive steering offers direct steering response – for example on winding country roads and when turning.

The Audi drive select driving dynamics system allows you to influence the vehicle characteristics using six different modes. In addition to the engine and transmission set-up, the system influences the optional electronically adjustable shock absorbers and steering assistance. We offer the 169 kW (230 hp) 2.0-litre TFSI engine.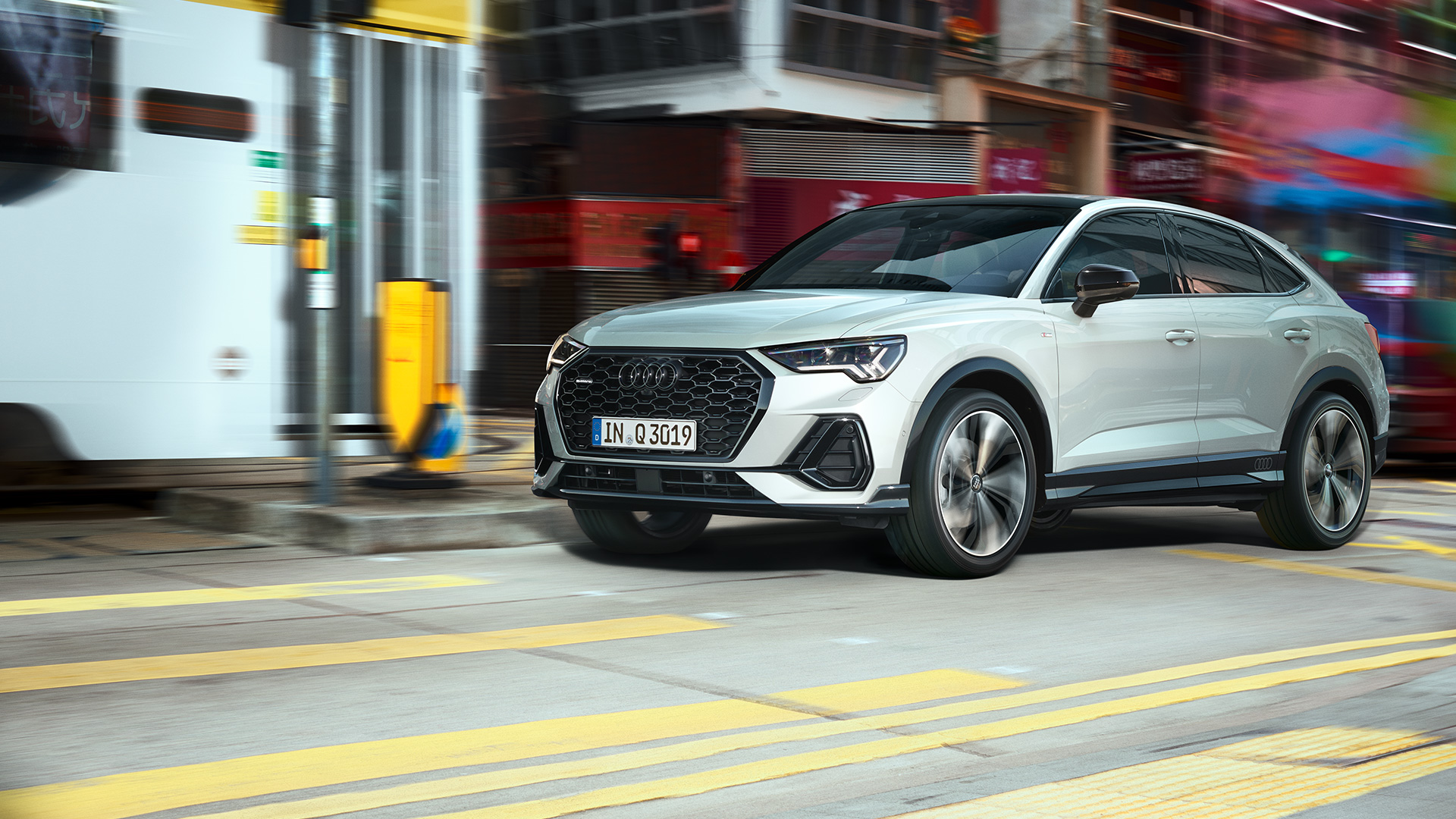 360-degree panoramic view
Variable and functional
The Audi Q3 Sportback SUV has a highly variable interior. The rear bench offers space for three people and can be moved lengthwise by 130 millimetres as standard; its triple-divided backrests can be tilted in seven positions. The volume of the luggage compartment ranges from 530 to 1,400 litres. The electric tailgate comes standard, which you can open comfortably with your foot if you have no free hand.
Brightly lit
Headlamps with LED technology are standard equipment on the Audi Q3 Sportback. You can also opt for Matrix LED headlights with dynamic flashing light. Audi Matrix LED technology selectively fades out oncoming vehicles – the rest of the road remains bright. The dynamic flashing light offers a high recognition value.