Break out.
The new Audi R8 Coupé V10 RWS.
Maximum performance. Breathtaking sound. Exclusive limitation. The new Audi R8 Coupé V10 RWS leaves what you know behind and breaks with traditions: for the first time in the history of Audi Sport, we rely on a pure rear-wheel drive. This gives power a new perspective, a new dimension and you a unique driving experience: the Audi R8 V10 Rear Wheel Series is limited to 999 cars worldwide.
Maximum Retail Price*
$253,900
R8 Coupé V10 5.2 FSI RWS 397 kW S tronic
Specifications R8 Coupé V10 RWS
Spectacularly dynamic
Emphasises sportiness, enhances exclusivity: the decorative foliation with a sporty RWS strip design in Misano red - which matches the lacquer in Ibis white perfectly.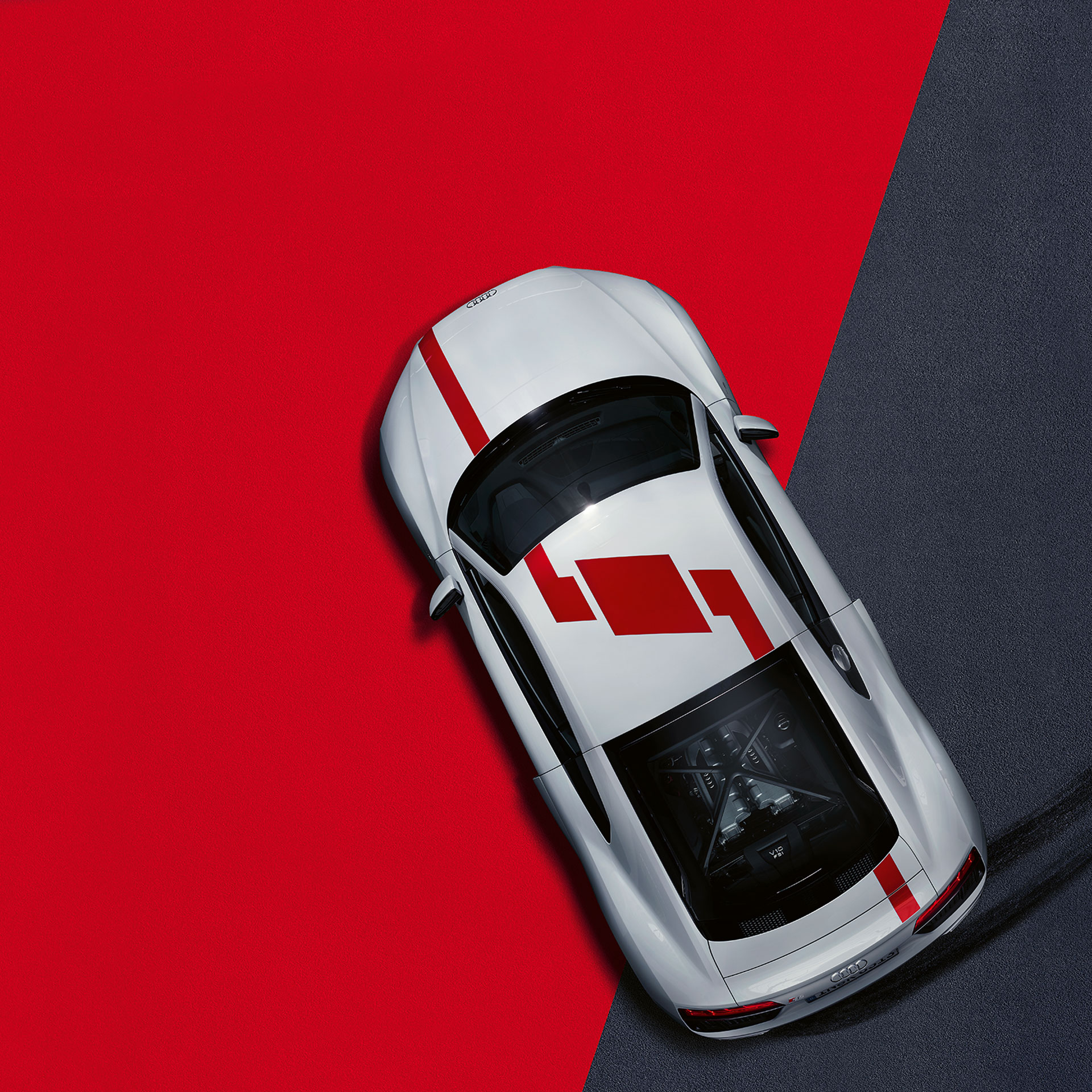 Getting to the heart of performance
The interior, with a puristic and sporty open-wheel design, has been constructed to meet the driver's needs right down to the last detail; To ensure you have the optimum sitting position in fast corners as well, the standard R8 sports seats are equipped with distinctive seat side sections. Always under control: the optional R8 performance leather steering wheel, which raises precision to a new level. Everything important in front of you: all relevant driving data can be found on the 12.3'' Audi virtual cockpit right in front of your eyes.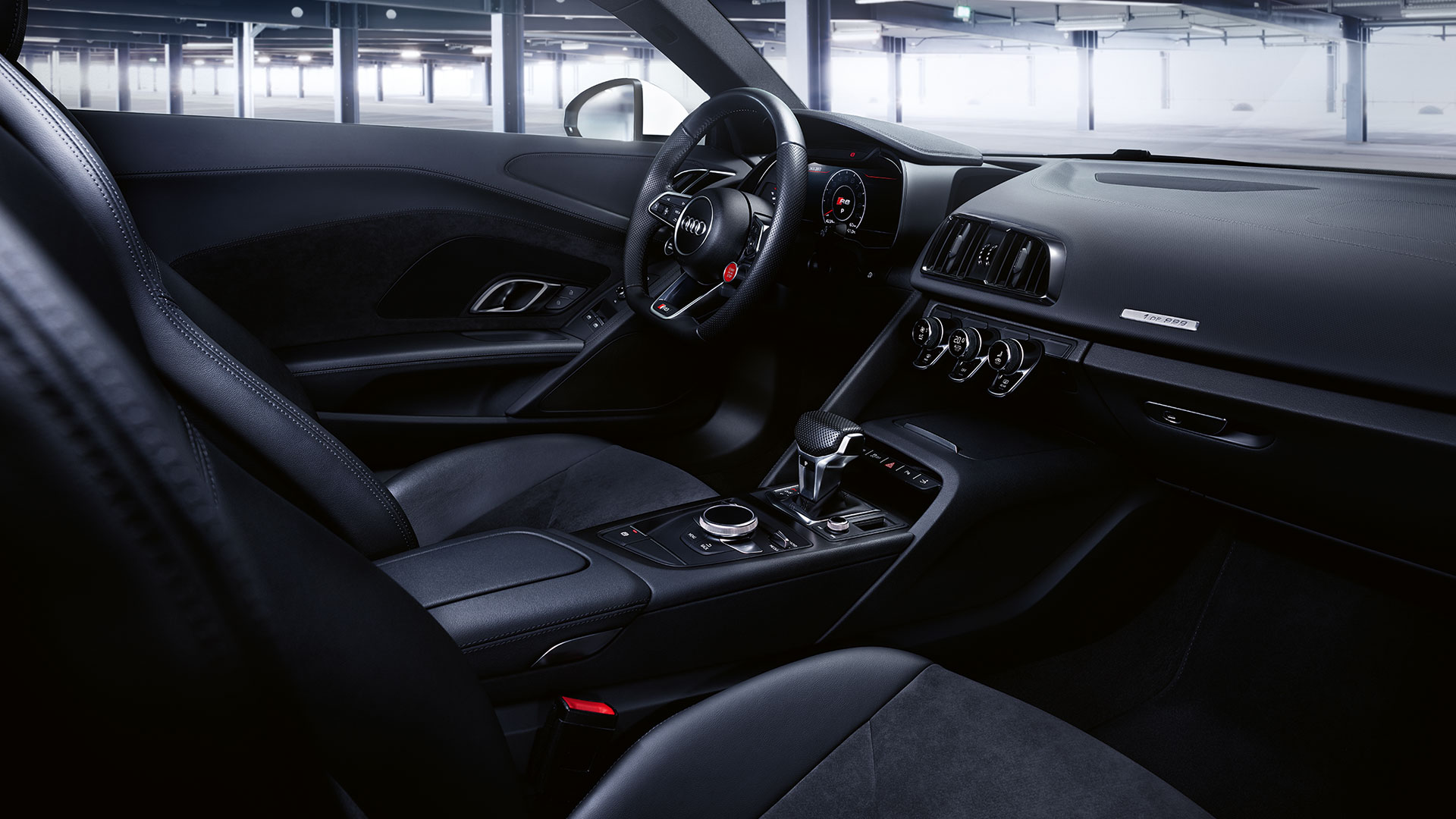 The sound of power and freedom
The power of the 10-cylinder engine in the R8 Coupé V10 RWS is not only felt. It also spreads its message of freedom out loud - and this is unmistakable. The powerful sound of the sports exhaust system is highlighted with trapezoidal tailpipes.