e-tron in everyday life.
The incredible acceleration. The almost silent drive. The great feeling of driving emissions-free. If you've ever experienced electric mobility, you will know how fascinating it is. e-tron not only offers driving enjoyment but also unrestricted suitability for everyday use. Convenient, efficient charging is the first step to a seamless electric or plug-in hybrid ownership experience.
Charging at home
Over 90 per cent of electric and plug-in hybrid charging takes place at home. With safe parking and overnight off-peak electricity rates available, it's no wonder. Depending on individual house infrastructure and connection capacity, one could expect up to 240 km more range following an 8 hour charge.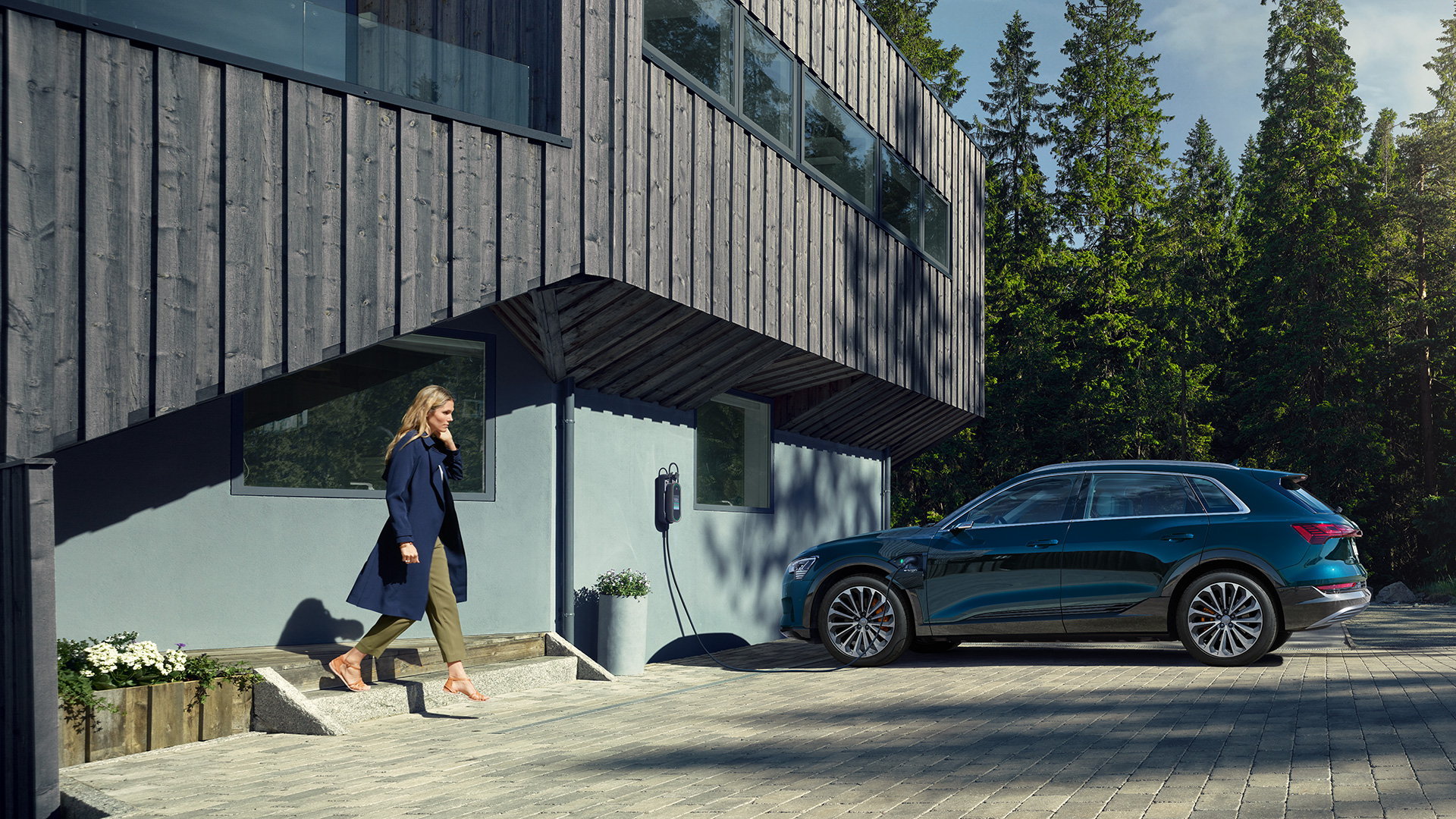 Charging in public
Public charging infrastructure is crucial to delivering the freedom and flexibility of an electric or plug-in hybrid vehicle. Audi offers e-tron customers special access to a rapidly growing network of over 280 fast charging stations, thanks to a partnership with ChargeNet. Furthermore, e-tron MMI navigation systems are linked to the comprehensive live EVRoam database; a world-first collaboration by the NZ Transport Agency and energy industry. Audi have also partnered with global leader in electrification, ABB, to offer fast charging points at authorised Audi dealerships nationwide. And with Audi connect, you can check the charge level of your e-tron in the myAudi app anytime, anywhere.