Towards a more sustainable future with electric mobility
Electric mobility is the key to more sustainable mobility worldwide. That's why Audi have set ourselves the goal of offering 30 electrified vehicles by 2025, 20 of which are purely electric cars that do not produce any CO₂ emissions locally in electric mode. For us, electric mobility is the central element of a more sustainable and climate-friendly transportation system.
What Audi is bringing to the road
In the next few years Audi will extend the programme of e-models in the premium car segment. As well as all-electric models, plug-in-hybrid vehicles are being manufactured. Audi successfully laid the foundation for all-electric models in 2019 with the e-tron. The company unveiled the second model in its e-tron series, the new Audi e-tron Sportback.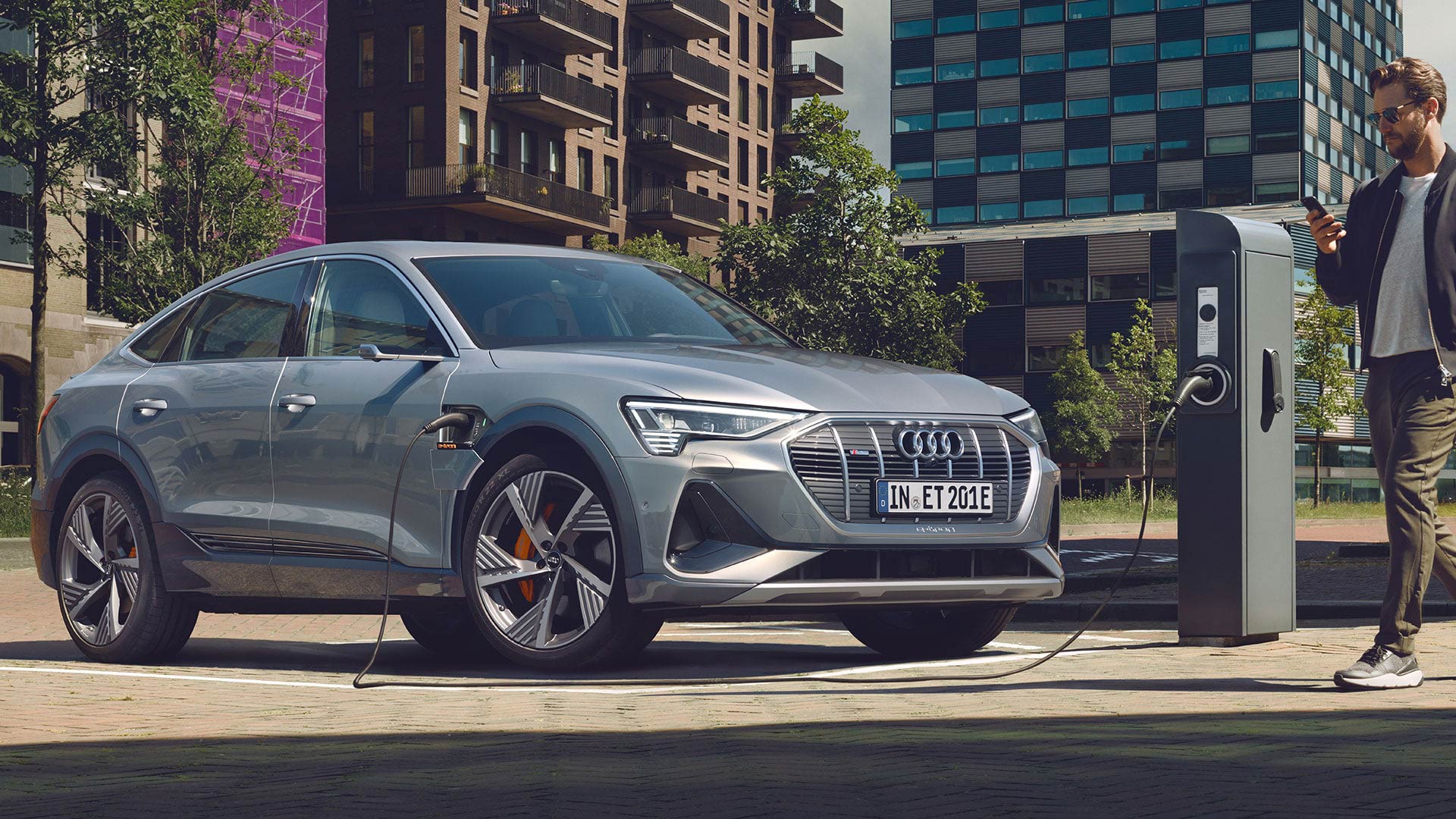 e-tron charging: more than 100 public charging points
Whether it's the freedom to drive longer distances with an electric car or the flexibility to recharge when you're taking a break anyway. Or whether it's simply an alternative in case you don't have your own charging facility at home. Whatever is important to you personally - in all three cases the public charging infrastructure is crucial.

This is why the e-tron MMI navigation systems are linked to the comprehensive live EVRoam database; a world-first collaboration by the NZ Transport Agency and energy industry. Audi have also partnered with global leader in electrification, ABB, to offer fast charging points at authorised Audi dealerships nationwide.
Long-distance electromobility with ChargeNet
Parallel to our first fully electric model, the Audi e-tron, we have not only launched both at-home and on-the-go charging solutions. Because our long-distance model needs a reliable charging network. Audi offers e-tron customers special access to a rapidly growing network of over 100 fast charging stations across New Zealand, thanks to a partnership with ChargeNet.
Our e-tron models
When it comes to performance, these 100% fully electric vehicles compromise on nothing. Whatever you thought you knew about electric cars – forget it. Because this is the new standard and a glimpse at the exciting future of performance. It's an evolution, a shift that changes everything. We didn't invent electric, we just injected it with Audi DNA.