NZ Clean Car Programme | Audi New Zealand
New Zealand Government Clean Car Programme
The Clean Car programme consists of rebates and fees for new and used eligible vehicles the first time they are registered in New Zealand, based on CO2 emissions. From 1 July 2023 the NZ Govt. Clean Car programme will change. These changes are to ensure fees generate enough revenue to fund the scheme's rebates and administration costs.

To learn more about these changes, please visit Waka Kotahi or contact your local Audi dealer.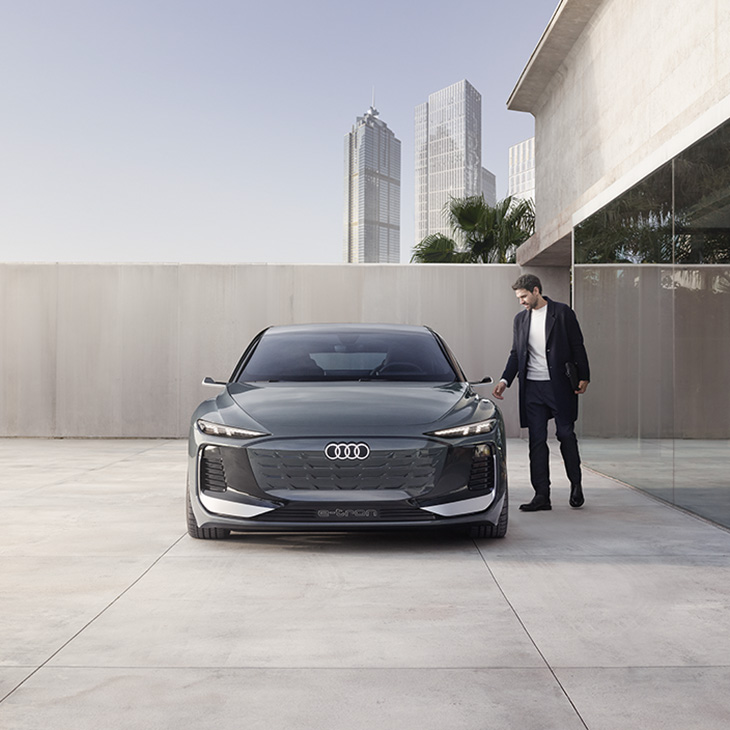 Eligibility Criteria
Eligibility criteria is set out in further detail in the Land Transport Act 1998 and any regulations made under that Act. In short, the following eligibility criteria must be met:
The vehicle must be registered for the first time in New Zealand between from 1 July 2023.

The vehicle must have a safety rating of 3 stars or more on the Rightcar website at the time of registration: www.rightcar.govt.nz.

The vehicle must have been purchased for less than $80,000 (New Zealand dollars), including GST and on‑road costs (the purchase price).
Fees
The NZ Govt. Clean Car Programme will see vehicles which emit higher rates of CO2 subject to fees.

The person who registers, for the first time, any new or used vehicle with carbon dioxide emissions of 192 grams or more per kilometre must pay the fee calculated pursuant to the formula set out under regulation 7 of the Land Transport (Clean Vehicle Discount Programme Charges) Regulations 2022.

Clean Car fee information is now displayed within the model range section of our website. For further information on the New Zealand Government Clean Car Discount scheme please visit Waka Kotahi or contact your local Audi dealer.